BEARS AFFAIR BEGINS AT CENTRIX AT KEYS IN CANNOCK
7th August 2019
Northern Trust is pleased to announce that it has completed the letting of its 703 sq ft Cheltenham 1 office suite at their serviced office centre, Centrix @ Keys in Cannock.
Brave Bear Marketing Ltd has taken the suite on a 3 year lease agreement. Brave Bear is a fully integrated digital marketing agency, offering bespoke marketing, design, and advertising packages tailored to individual business requirements.
"Brave Bear Marketing Agency are excited to have found a new 'cave' at Centrix" stated Jon Broomfield, CEO and Managing Director at the agency. "Brave Bear specialises in innovative digital marketing: everything from influencer and social media marketing to website build and design. Just like our mighty bear namesake, we're not daunted by any task. Our team is made up of experimental, innovative creatives who are ready to tackle anything. We want to sink our teeth into interesting projects, help get dream businesses off the ground, or take companies to the next level.
A great working environment can make all the difference to your motivation and productivity and we love the bright colours and clean lines in the new office; it inspires our design team to come up with fresh, bright ideas.
Now we've moved in our plan is to kit out the room with snazzy new desks & chairs. Our senior design coordinator has designed an amazing mural depicting our Brave Bear logo, which we're also going to display proudly on the main wall."
For more information on Brave Bear Marketing Ltd please visit their website: https://www.bravebear.co.uk/
Centrix @ Keys Business Village is a modern office building providing a total of 19,459 sq ft over three storeys divided into two wings. The offices are connected by a central core incorporating reception and meeting room space.
Currently the building comprises subdivided suites from 118 sq ft to 1,101 sq ft. If required; the suites could be combined to create larger, more open plan accommodation.
Donna Cox, Centre Manager at Whittle Jones, managing agents on behalf of Northern Trust added "We are delighted to welcome Brave Bear Marketing Ltd to Centrix @ Keys. They have worked with some very well-known clients, and to have a company of this calibre within the Centre is great for their neighbouring occupiers and we are looking forward to working with them on their future plans for the business."
The Centre is accessed off Keys Park Road, which adjoins the B4154 and in turn the A460, leading to Junction 11 of the M6 4.3 miles to the south. The A460 joins the A5 2.4 miles to the South. The A460 also provides access to T7 of the M6 Toll 2.3 miles to the south. Cannock is situated 8.1 miles to the west of Lichfield, 9 miles north-east of Wolverhampton and 15.9 miles north of Birmingham City Centre.
For current availability or to arrange a viewing please contact Whittle Jones on 0121 523 2929 / email midlands@whittlejones.co.uk or Andrew Dixon & Company on 01543 506640 / email enquiries@adixon.co.uk
- End –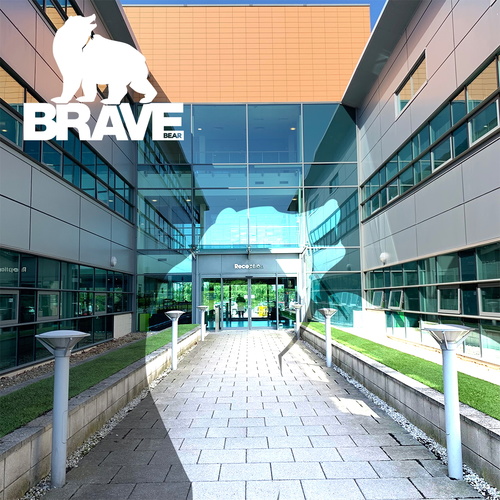 View PDF
---
« Back