NORTHERN TRUST TEAMS UP WITH APOLLO ENERGY
26th November 2012
With the latest announcement of rising rates from the energy companies; Northern Trust has announced that is has joined up with Utility Management Consultants Apollo Energy to provide a range of utility management services for its occupiers.
Apollo Energy are already utility management consultants to Whittle Jones, managing agents acting on behalf of Northern Trust; and their service covers contract procurement, through to the installation of smart meters and supply capacity reduction. The company is dedicated to providing a 'one-stop shop' service to businesses and organisations.
A spokesperson on behalf of Northern Trust commented "With the ever increasing energy costs we are pleased to be teaming up with Apollo Energy to provide our occupiers with the same utility brokerage service that we receive."
Apollo Energy are leading energy brokers within the commercial energy sector. Since 2001, the company has helped a wide range of businesses across various sectors to rationalise their approach towards utility management; delivering efficiency and cost reduction.
A spokesperson at Apollo Energy commented: "We are delighted to be working alongside Northern Trust and Whittle Jones to offer their customers our full range of utility management services. We look forward to assisting more businesses when it comes to saving on utilities and energy efficiency."
For more details on the services offered by Apollo Energy please visit www.apolloenergy.co.uk or the Whittle Jones customer offer section of their website at http://www.whittlejones.com/customer_area/customer-offers
- End –
Notes to Editors:
Press Enquiries;
Northern Trust: Rosalyn Booth, 01257 238555 or rbooth@lyntonhouse.com
Apollo Energy: Nick Boyle, 01257 239570 or nick@apolloenergy.co.uk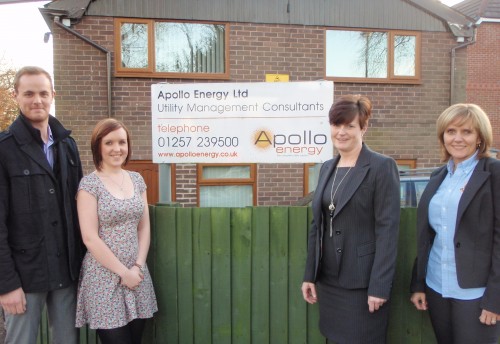 View PDF
---
« Back