THERAPYFIT TREATMENTS EXPANDS TO INCLUDE A SECOND BUSINESS AT JEWELLERY BUSINESS CENTRE
26th April 2022
Whittle Jones; managing agents acting on behalf of Northern Trust Company are pleased to confirm TherapyFit Treatments has expanded their operations at Jewellery Business Centre, Birmingham.
In July 2020 Bal Sidhu relocated into the Jewellery Business Centre to run his sports massage therapy and personal training business full time from this location. The company rebranded and has since evolved to become TherapyFit Treatments Ltd.
Due to popular demand the business expanded in 2022 to include TherapyFit Body Clinic Ltd who provides therapy services of an evening and weekend for female clients only, by a female therapist. Both businesses also provide exercise prescription/rehabilitation and variety of other massage therapy services, including cupping therapy.
The female therapist is Farah Sidhu, Bal's wife and business partner and this is what she had to say about her move to the JBC:- "Since we first set up in 2020, I loved the building and facilities and can't speak highly enough about all the Whittle Jones staff and their great customer service. So when it came time to look for a location for TherapyFit Body Clinic, there was no question in my mind about where I wanted to set up. It was definitely meant to be when the unit directly opposite the corridor from Bal became available and we haven't regretted it! If you would like to find out more details about the services we offer please visit our website www.TherapyFitGroup.com"
Caroline Jones, Regional Property Manager at Whittle Jones Midlands said "I am delighted that Bal and his wife Farah decided to expand their business offering at Jewellery Business Centre, and I am looking forward to seeing them develop their businesses further."
Jewellery Business Centre in Birmingham is a period building split into two sections arranged around a central landscaped courtyard. The main building fronts onto Spencer Street, with rear section backing onto Branston Street.
The Centre is one of four Northern Trust Business Centres, and has been specifically designed to encourage new start-up businesses and support small and medium sized enterprises looking for flexible office accommodation.
Arranged over four floors, the building provides fully serviced office accommodation with suites from 1 person (108 sq ft) upwards. Suites can be combined to create a larger floor area subject to availability. The Centre offers an unrivalled business solution with modern working environment, meeting room facilities, and on-site cafe.
For more details and current availability please visit the dedicated website https://www.jewellerybusinesscentre.co.uk/ or contact us on 0121 523 2929 or via email at midlands@whittlejones.co.uk to arrange a viewing.
- End –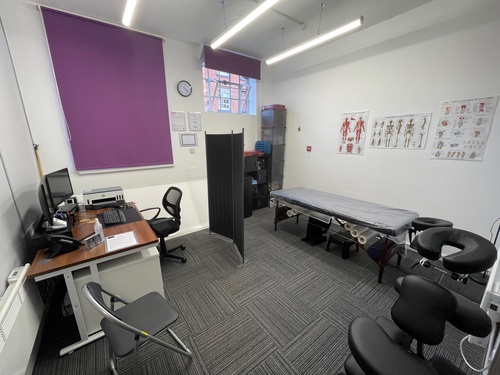 View PDF
---
« Back