WHITTLE JONES RECRUIT HAYS FOR THEIR OFFICES AT HOUNDGATE AND BEAUMONT STREET, DARLINGTON
18th October 2018
Whittle Jones North East; agents acting on behalf of Northern Trust are pleased to announce the letting of Suite 2 at their Houndgate & Beaumont Street office scheme to Hays Specialist Recruitment Ltd.
Hays, the leading recruiting experts has leased the 947 sq ft office on a 5 year agreement.
Catherine Duke, Office Manager & Business Director at Hays in Darlington, said: "We're really pleased to have moved into a fantastic new office space, in a great location for businesses and job seekers alike.Due to expansion we had a requirement to move into larger premises, and we identified No 2 Beaumont Street as the most suitable office to meet our needs."
"Hays requires central locations for our offices and understands the importance of supporting Town Centre businesses. The first floor office has been fully re-designed and is now a super space for interviewing candidates and meeting clients. It has a fantastic central location, with easy access to the multi-story car park. We look forward to joining this thriving office community."
The Houndgate & Beaumont Street office development comprises two separate two storey blocks, and is ideally located within Darlington Town Centre close to the core retail area.
Steven Porter, Management Surveyor at Whittle Jones North East commented "We are delighted to have secured the letting to Hays Specialist Recruitment, which takes the occupancy level to over 80%. The offices provide modern business space in a Town Centre location whilst also benefiting from good transport links."
The offices include a range of smaller Innovate office suites which are available on flexible terms. The Innovate suites can accommodate staffing levels of 1 to 6 persons and are ideal for new or small businesses looking to relocate. Being situated in the Town Centre the offices provide excellent local amenities with an array of retail shops and eateries on the doorstep with the added benefit of a multi-storey car park adjacent.
For more details on the available space at Houndgate & Beaumont Street, please contact Whittle Jones North East on 0191 221 1999 or email northeast@whittlejones.co.uk for more information.
- End –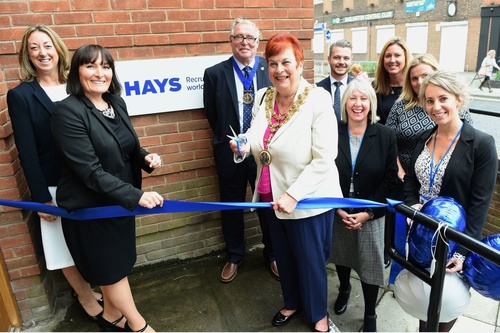 View PDF
---
« Back