WORK STARTS ON SITE FOR NEW 42,500 SQ FT INDUSTRIAL DEVELOPMENT AT LEYLAND TRADING ESTATE, WELLINGBOROUGH
16th February 2018
Northern Trust (www.northerntrust.co.uk) is pleased to announce that work has started on site for a new 42,500 sq ft industrial development on the popular Leyland Trading Estate in Wellingborough.
Leyland Trading Estate, which is ideally located for access to the A14 and M1; already covers over 192,000 sq ft of modern industrial accommodation. The new development which is being part funded by the South East Midlands Local Enterprise Partnership (SEMLEP) Local Growth Fund will add an additional 42,447 sq ft of space comprised of 3 separate terraced blocks. The unit sizes will range from 542 sq ft up to 8,928 sq ft and are anticipated to accommodate c 100 jobs.
Tom Parkinson, Director at Northern Trust added "We are pleased to be working with SEMLEP on bringing forward this development. We are committed to providing modern industrial accommodation for the SME sector and Leyland Trading Estate has always been a key strategic location for us to expand. It's a well-established estate and with its popularity we are confident in its future success."
Hilary Chipping, Acting Chief Executive SEMLEP said "It's great to see work start on this development, led by Northern Trust Co Ltd. This project will deliver SME industrial workspaces in an area identified as a key growth area for the South East Midlands. Stimulating the supply of employment land and good quality commercial space is a major part of our efforts to facilitate business growth and increase investment in the SEMLEP area"
Leyland Trading Estate is located on the eastern edge of Wellingborough and is accessed via the B571 Irthlingborough Road. Once the new development is complete the estate will extend to over 230,000 sq ft.
For more details on the scheme please contact Whittle Jones on 0121 523 2929 or email midlands@whittlejones.co.uk
- End –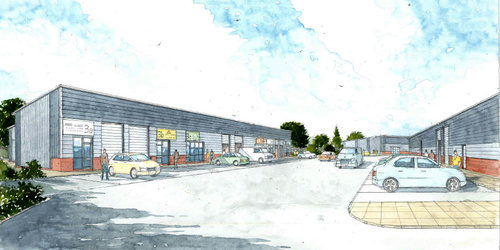 View PDF
---
« Back